Artist: NOW
Title: Sudden Bursts/Normal Breaths
#ca473
Date: 2011-10-12
Keywords: experimental pop
(320 kbps)
"Sudden Bursts/Normal Breaths" is a double album of songs and instrumentals, the majority of which grew out of studio improvisations. The tracks on this collection are a selection of recordings from 2008-2011. In comparison with Now's previous albums, 'Sudden Bursts/Normal Breaths' features both more upbeat – at times joyfully silly – and dark, melancholy tunes, which reflect the varied character of their on-stage improvisations. It was made just as a trio with few guest players, and it is the first album that includes deliberate takes on other genres from dance music to minimalism.
Since their foundation in 1998, NOW have released seven albums, contributed exclusive tracks to many compilations and collaborated with underground musicians such as Damo Suzuki (leading to the release of the joint album 'The London Evening News'), Charles Hayward and The Go! Teams' Kaori Tsuchida. Having played inside and outside the UK, including a Japan tour in 2009, they have also attracted support slots with bands such as Faust, Circle, Tunng, Psapp, Rothko, Plaid and A Hawk And A Hacksaw, and, in February 2009, The Stooges' Mike Watt dedicated an entire radio show to their music. Live, NOW move between melodic songs and energetic improvisation. NOW could be described as catchy, contemporary, inventive, exotic, melodious, harmonious and disharmonious 21st century pop music.
DL:
http://www.archive.org/details/ca473_n
http://clinicalarchives.blogspot.com

the new brand community for those who listen to really good music





Is there any "All That Remains" Discographies around ;___;? I appreciate if you have some songs to share and upload them on Megaupload or something x__x; Thanks.


Thanks!
I've been looking for the Conquest (Fin)- Worlds Apart album and I can't find it anywhere. If anyone has it I might be inclined to make you one of my idols. I'm almost losing my mind because I can't find it.
Current Mood:

frustrated

Current Music:

Broken-Sonata Arctica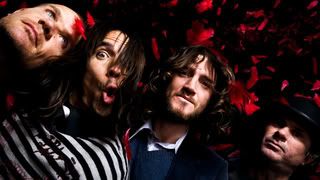 dailypeppers
is a community dedicated to the band Red Hot Chili Peppers. You can post news, stories, photos, music files, videos, and discuss solo projects and anything RHCP- related. Please join if you're interested and help spread the word! I want it to be really active so we can have lots of fun :)
I'm looking for the songs "While Your Lips Are Still Red" and "Amaranth" from Nightwish. Can anyone upload them for me? Thank you.


The UnderGround GazeRockerR$
can someone upload albums from these band,except the crusade album...thx in advance

Hey, I'm looking for " Wash away the poison " from Edguy since weeks.
Need your help!
May anyone can give me a downloadlink?
Thanks!